Providing individual, couples and family counseling.
Treatment specialization includes:
Therapy for Depression and Anxiety
Couples Counseling
Animal Assisted Therapy in Counseling (AAT-C)
12 week Panick Attack Program
Parenting Support
Grief Counseling
Work and Career issues
Stress Management
Conflict Resolution
Divorce Recovery
Problem Gambling
Infertility
Marital Repair After an Affair
Anger Management
I work with a wide range of emotional and behavioral issues providing services that span from therapy for depression and grief counseling to parenting support, couples counseling and beyond. In a comfortable and supportive atmosphere, I offer a highly personalized approach tailored to each of my clients individual needs to help attain the personal growth for which they are striving.


Sam & I are training to be co-practicioners in helping to reach people who are not able to be reached through conventional psychotherapy.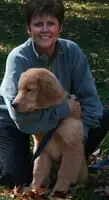 Since this picture was taken, I have completed 3 courses in AAT-C & Sam has completed 4 courses. Sam has 4 more to complete.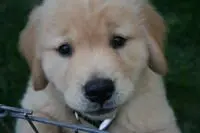 I added Mike (above) to my family of Goldens & has begun his training already at 11 weeks old. I will now have 2 pet practitioners to facilitate in the healing process.
Mr Phelps (above) has joined Sam & Mike in co-facilitating our therapy sessions.