Welcome -
24 + years of clinical experience.
Chances are if you were directed to my website, you are struggling with depression. If this is the case, please watch this short video.
Click here to view video
Once you have done that, please give me a call so we can get started on dealing with your black dog.
Today you are one step closer to a new you where you feel empowered and on a positive path to growth and well-being.

As a clinically trained therapist, my goal is to help you uncover your true potential and lead a life that is worth celebrating. While we can't change difficult situations of the past, we can work together to better understand and resolve challenges in your life. By applying complementary therapy approaches and techniques, we will unearth long-standing behavior patterns or negative perceptions that may be holding you back from experiencing a more fulfilling and meaningful life.

If you're looking for extra support and guidance through a challenging situation or you're just ready to move in a new direction in your life, I look forward to working with you to achieve your goals.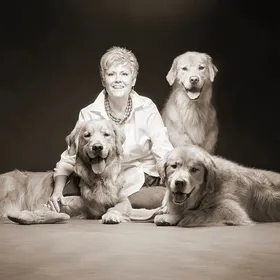 Call 610-308-3375 or email for an appointment today.
"Paula is a great therapist who is both professional and compassionate. Paula has a gift for asking questions that force you to think of things in a different way and challenge your current behaviors and ideas. Because of Paula, I have looked at my past with a different set of eyes and learned many other coping strategies for dealing with life's many challenges."
– Client Testimonial
"Stop walking through the world looking for confirmation that you don't belong. You will always find it because you've made that your mission. Stop scouring people's faces for evidence that you're not enough. You will always find it because you've made that your goal. True belonging & self-worth are not goods; we don't negotiate their value with the world. The truth about who we are lives in our hearts. Our call to courage is to protect our wild heart against constant evaluation, especially our own. No one belongs here more than you."
~Brené Brown